Cultural development – shaping culture right from the start.
Your current situation:
You founded a company in the last 2 years – have started as a start-up, small or medium-sized company, have since grown in your team size or are planning future growth.
You are professional entrepreneurs, conscious founders and attentive managers who do not want to let the topic of corporate culture grow wild as a minor matter, but want to consciously shape it.
Then Cultural development is just the right thing for you.
Cultural development stands for the development of your corporate culture right from the start. In connection with strategy and vision development, culture is consciously created and planned.
Developing culture.
That means being aware of and defining: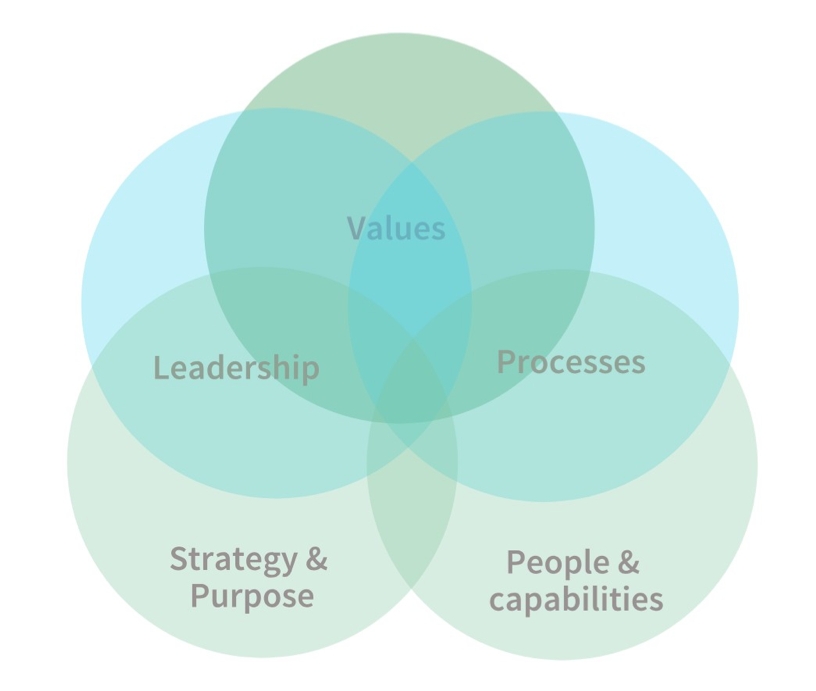 The following questions are part of the process of cultural development:
– How do we want to work together as a team?
– What do we value in working together?
– What values does our company and we stand for internally?
– How do we design our processes?
– How do we want our leadership culture and what does leadership mean to us?
– What strategy do we pursue?
– What purpose and corporate purpose do we live by?
– What do we stand for as a company?
– Where do we want to develop?
– What kind of people suit us?
– What skills and competencies do we need in a team?
Next steps for your cultural development:
In a first conversation we clarify your concerns.
Together we design the concept and the roadmap for your cultural development.
In different workshop and coaching formats you clarify your points.
Through external support you have a sparring partner who creates effective spaces for development and creativity and supports you in gaining clarity and alignment.
That's what you're looking for?

As an organizational consultant, I am happy to advise and accompany you in the cultural process.

Mail: contact@seekandfind.me or contact form.
For more information, read here: